Posted June 4th, 2021 by Chris Wilkinson with Comments Off on Howell's Hollow, Bonshaw Trails PEI
Howell's Hollow trail opened June 3rd 2021. It's a 3km blue (intermediate) loop off of the main trail at Bonshaw Hills Provincial Park. The closest parking lot is at MacKinnon Road, off Riverdale road. The terrain is split between groomed single track and wood boardwalks across wet areas. The trail is not wheelchair accessible and a stroller would be a challenge to push up the hills.
For more information on Bonshaw Hills Provincial Park and trail map PDF
https://www.tourismpei.com/provincial-park/bonshaw

For more photos, find me on Facebook:
https://www.facebook.com/media/set/?vanity=spinphoto&set=a.4104892176231046

---
Posted January 6th, 2018 by Chris Wilkinson with Comments Off on Building a light table
Amber collects a lot of sea glass around the beaches here on Prince Edward Island.  She's developed a pretty great artistic eye in taking photos of the glass and participates in daily photo challenges on Instagram.
I built a small light table for her using a shadow box as the frame, LED strip light salvaged from a backlit sign and a few other bits.  Here's a build video – a materials list is in the description.
Enjoy!
---
Posted April 3rd, 2014 by Chris Wilkinson with Comments Off on Storing Lightroom Photos on Network Drive
** UPDATE 04/15/2014 **
It's still permissions based.  I messed with a lot of permissions and security settings trying to get this stupidity working.  I *think* the last change was on the Pictures folder -> Properties -> Security -> Advanced -> I added the user Everyone, gave that user full control; and included inheritable permissions.  y'probably shouldn't do this on anything but a private network.
At my day job we photograph a lot of products, events, "things" if you will.  These photos are most useful when properly keyworded and sorted.
That's only useful if the photos can be accessed and searched from other computers.  No problem, right?
I do the majority of the photography at my day job, I'm pretty good at keywording and sorting photos so when someone needs a photo of this part number, I can find it fast.  I wanted to give the Graphic Designer the same power.
So, I thought, no big deal.  Share "My Pictures" on my Windows 7 computer with the iMac and import to Lightroom using Add.  Well.  That didn't work.  *videos* would import, but photos would display as "image preview not available" and the import would fail with some report of corrupt files; Finder could preview the files without problem.
So.  To fix this frustrating and stupid problem, I moved "My Pictures" folder from c:\users\username\my pictures  to c:\pictures setup the share again, and it worked.
Either lightroom doesn't like the space in the path, or Windows has stupid share settings that caused the problem.
Either way, I can now import to the iMac Lightroom catalog from the share on the Windows 7 computer.
---
Posted October 12th, 2012 by Chris Wilkinson with Comments Off on A heavenly glow

Heavenly Glow by Chris Wilkinson
---
Posted May 23rd, 2012 by Chris Wilkinson with Comments Off on Tidal Bore Time Lapse, Truro, Nova Scotia, Canada.
---
Posted April 4th, 2012 by Chris Wilkinson with Comments Off on April fool. I was hacked.
— update —
Look like all is well.  I can start working on 50mm Friday again.  I owe you some.
My wordpress installation is broken, hacked on April 1st; I was able to recover fairly quickly, however, they did significant amount of damage by removing all of the files from my blog, so, all of my photos are missing.  I'll try to contact the web host to see if they can restore from a backup.  We'll see.  If not, I'll have to start over, or try to remember what I had already used for 50mm Friday
---
Posted February 10th, 2012 by Chris Wilkinson with Comments Off on 50mm Friday No. 12 – Don't Be Alarmed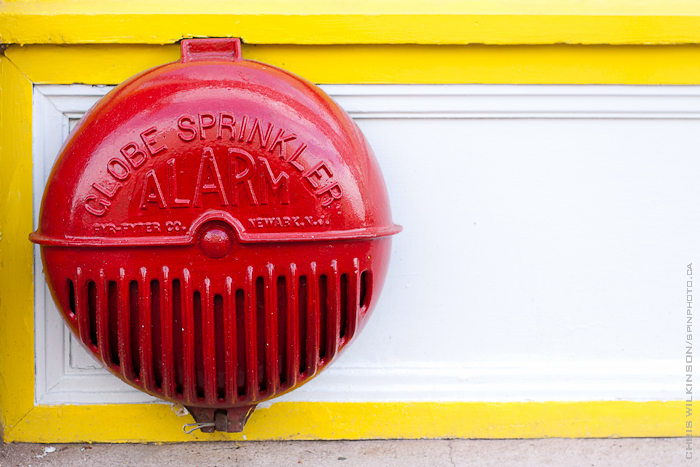 1/80-F4-400
---
Posted February 3rd, 2012 by Chris Wilkinson with Comments Off on 50mm Friday No. 11 – Matt Andersen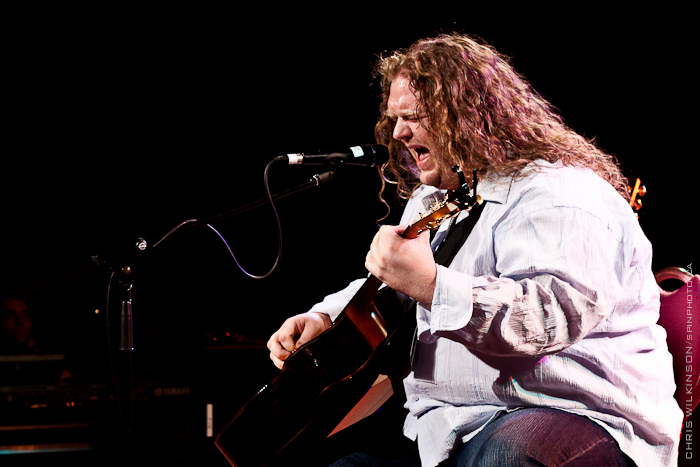 I'm not making any new content with a 50mm lens.  Admittedly, this makes me feel a little guilty.   The good thing, though, is every Friday I file through my archive of photos captured using the 50mm F1.8 II and occasionally find some stuff that doesn't suck.
This is Matt Andersen playing at the Delta Ballroom during the 2011 East Coast Music Awards in Charlottetown, Prince Edward Island, Canada.
1/400 F4 ISO400
---
Posted January 27th, 2012 by Chris Wilkinson with Comments Off on It's a trap! 50mm Friday
A dip into the file archives from 2008 for today's 50mm Friday.  Captured on a fishing wharf in September, a wharf cat peers from within the maze of netting.  Spectacular eyes.
---
Posted January 23rd, 2012 by Chris Wilkinson with Comments Off on 50mm Friday
On Friday night I volunteered at a benefit concert in Charlottetown.  It's another Friday where I didn't provide a 50mm Friday photo.  But, I did make this photo on a Friday using the 50mm.
So, it wins.
This is Donnie Bowers from Vintage 2.0 performing at the benefit dance for Shayna Conway, the Craswell Family, and Maclean Family.
50mm F2.2 1/60s 1600
---