Posted January 16th, 2012 by Chris Wilkinson with Comments Off on "Your 50mm Friday Sucks"
"Your 50mm Friday Sucks" – SD
I know. A list of excuses: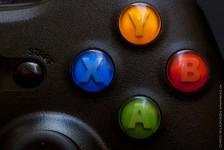 A busy Christmas sidelined 50mm Friday.  So busy I forgot.
The acquisition of an xBox and then Battlefield 3.
The XBOX is connected to my editing display, when necessary.
Back problems, I rarely carry my camera bag daily.  Back is better now.
None of them, except for back issues, are really great reasons for sucking.
1/60s, ISO1600, F8 with 12mm extension tube.
Posted in 50mm Friday General Photography
Tags
Written by Chris Wilkinson