Posted October 12th, 2012 by Chris Wilkinson with Comments Off on A heavenly glow

Heavenly Glow by Chris Wilkinson
---
Posted October 25th, 2011 by Chris Wilkinson with Comments Off on Nothern Lights over Nova Scotia
When the planets align, and a severe space weather storm combines with clear skies, it turns into a photographers dream.
This image was made along side highway 104 while on the way back to Prince Edward Island from a short weekend vacation near Peggy's Cove, Nova Scotia.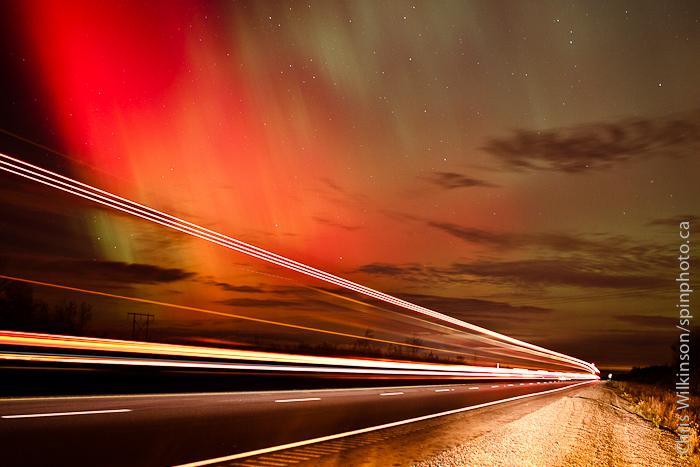 With little traffic on the road, and next to no light pollution, this is the one of the most active displays of the Aurora Borealis I have witnessed in person.
---