Posted August 23rd, 2021 by Chris Wilkinson with Comments Off on The Fundy Footpath 2021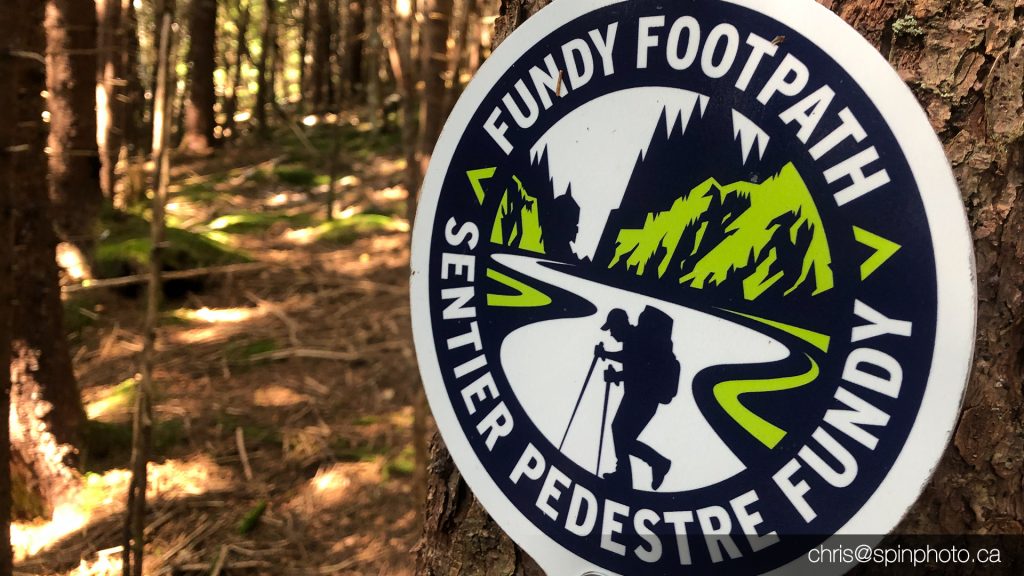 We hiked New Brunswick's 64km Fundy Footpath August 13th to August 17th, 2021. Originally planned as a relatively easy to chew six day/five night trek for our group of five. August 13th was the longest on the itinerary at 22km, starting from the Funday National Park end to Point Wolfe for lunch and then ending at Goose River in the evening for back country camp night one. But things change, and so we spent more time hiking than originally set – leaving little time for exploring. Next time.

For video, I used a DJI Osmo Action so there's 7 hours sitting in a timeline waiting for editing. For stills, I used a Canon 6D MkII with their 16-35mm F4 IS – that's it. No tripod, no wired remote. I shot handheld or used the self timer and set the camera on rocks for longer exposure. There will be a video – so you should subscribe to my YouTube channel . I will probably upload each day separately, expect five or six videos, I guess.
I chose to take the 6D2 for the GPS feature, so I could see where the photos were taken – but that's flawed. I was turning the camera off between photos to conserve battery power and so GPS satellite lock was rare. Some photos are tagged, most are not.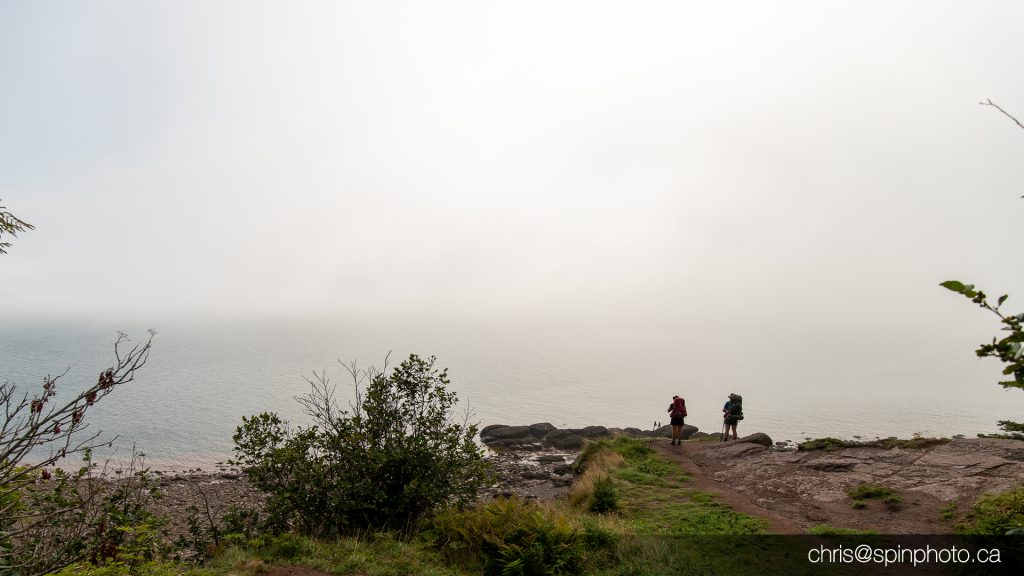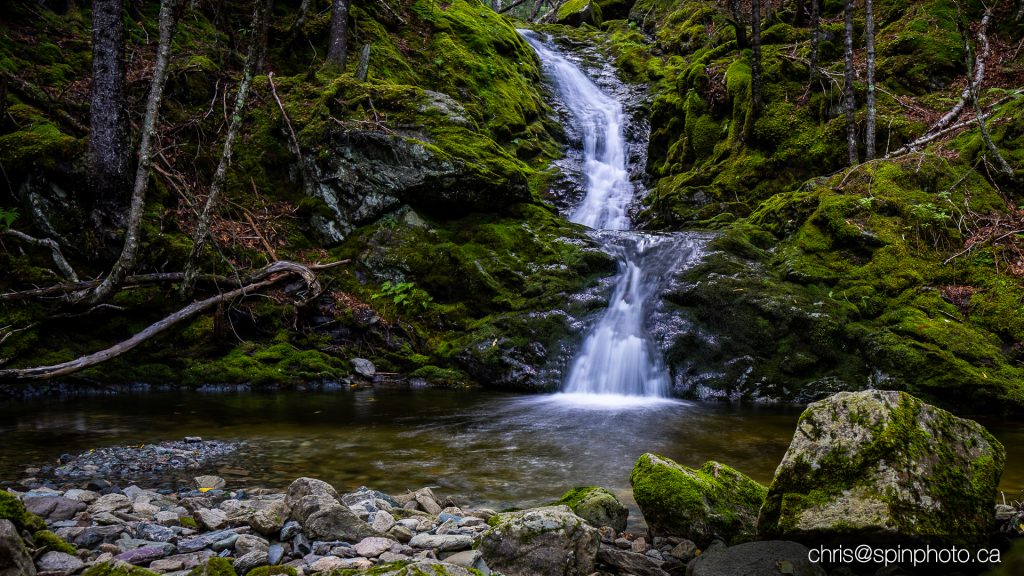 ---
Posted June 4th, 2021 by Chris Wilkinson with Comments Off on Howell's Hollow, Bonshaw Trails PEI
Howell's Hollow trail opened June 3rd 2021. It's a 3km blue (intermediate) loop off of the main trail at Bonshaw Hills Provincial Park. The closest parking lot is at MacKinnon Road, off Riverdale road. The terrain is split between groomed single track and wood boardwalks across wet areas. The trail is not wheelchair accessible and a stroller would be a challenge to push up the hills.
For more information on Bonshaw Hills Provincial Park and trail map PDF
https://www.tourismpei.com/provincial-park/bonshaw

For more photos, find me on Facebook:
https://www.facebook.com/media/set/?vanity=spinphoto&set=a.4104892176231046

---
Posted January 6th, 2018 by Chris Wilkinson with Comments Off on Building a light table
Amber collects a lot of sea glass around the beaches here on Prince Edward Island.  She's developed a pretty great artistic eye in taking photos of the glass and participates in daily photo challenges on Instagram.
I built a small light table for her using a shadow box as the frame, LED strip light salvaged from a backlit sign and a few other bits.  Here's a build video – a materials list is in the description.
Enjoy!
---
Posted May 23rd, 2012 by Chris Wilkinson with Comments Off on Tidal Bore Time Lapse, Truro, Nova Scotia, Canada.
---
Posted February 10th, 2012 by Chris Wilkinson with Comments Off on 50mm Friday No. 12 – Don't Be Alarmed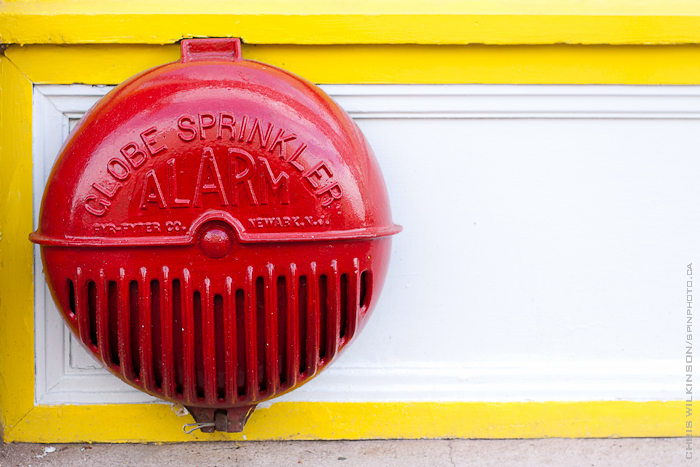 1/80-F4-400
---
Posted June 4th, 2010 by Chris Wilkinson with Comments Off on Welcome to the blog!
I have more photos than words. Stick there on the edge of your seat waiting for me to add content. Subscribe to the RSS Feed if you feel like it.
---